Next Board Meeting

January 13th, 2019 @ 3pm Starbucks Coffee, inside Target

Recently, the City of Wylie changed the ordinance regarding allowing chickens in backyards. Home Owner Associations can still overrule this ordinance if it's prohibited in the bylaws (5.4 Domestic Animals). It IS prohibited in the bylaws of Lakeside Estates. The ONLY way to change this bylaw would be to get a majority of residents to vote to change the bylaw officially.

Homeowners Association dues will increase to $300.00 beginning in 2019

For pool cards please email property manager Craig@247pmm.com

All Landlord's are required to have a Tenant's Document on file with the property management company. The document can be found under "Documents & Forms" and email to Craig@247pmm.com


---

We now have an online Secret Garage Sale on Facebook for Lakeside Estates residents only!! Check it out!
---
HOMEOWNER'S
Please contact BOD before exploring any exterior home improvements that might need board approval.
This will ensure that you don't waste time or money for your efforts before confirming bylaws approve such an improvement.
Example: If you replace more than 2 panels of your fencing you will need to submit the ARC request to the HOA and also get a permit from the City of Wylie.
---
Welcome to Lakeside Estates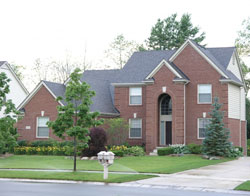 The Lakeside Estates Homeowners Association was formed to assist the community residents in establishing a forum in which to allow each household to have their respective voice in all community affairs, further providing a means of dispute resolution in all community matters.
The Homeowners Association was established in 2000 and maintains all the common areas of the development including, but not limited to, the playground and swimming pools. We are a non-profit organization whose purpose is to enhance the standard of living in our neighborhood. We meet annually to discuss projects both past and future.